Related Travel Information
Pazzo Pizza Stratford
Pazzo pizza is a Stratford Ontario basement restaurant where they serve mostly pizza (not surprisingly given the name), but also pastas and other entrees.
I went with some family over the summer, during play season. It was quite busy. We realized maybe we should have gotten a reservation. They said the wait would be about twenty minutes, and offered us seats at the bar. We were sitting for maybe five minutes when they called us, saying that somebody had missed their reservation and we could take their spot. However, I'd consider that more luck on our part than good service.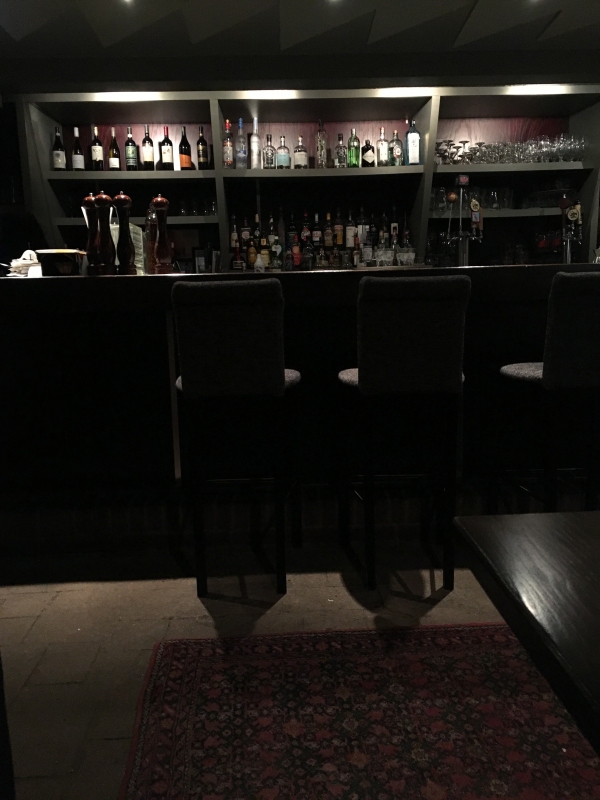 We sat down and looked at the menu. You could either pick something off the menu, or use the slip they provide you to design your own pizza, with any of the toppings mentioned. I chose that option, and ordered a cheese pizza with green olives, Kalamata olives, and pesto. The server was great — very friendly.
The thing that surprised me the most however, was how fast the food came! It was under ten minutes for sure. The pizza was very good, and very nicely sized. The only complaint during dinner would be that it was rather loud, not too great for heart to heart conversations. The rest of the time went smoothly, with nice service. We didn't order dessert because we were all too full from our meals.
Overall a lovely place, I'd be perfectly willing to eat there again.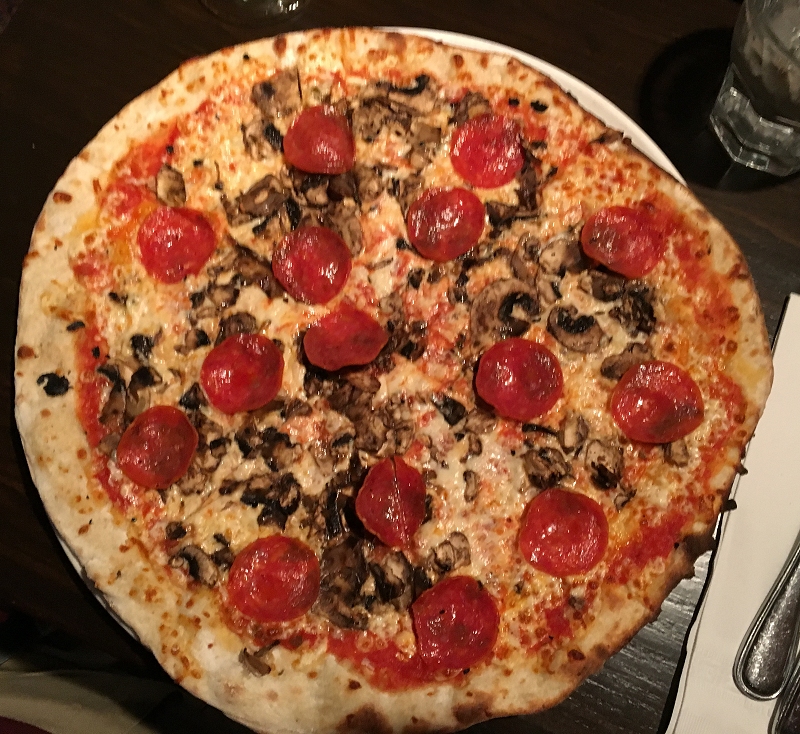 More information: www.pazzo.ca/pizzeria.html