Related Travel Information
Bay and Bloor is not the Bay and Bloor you Remember
Rare timing allowed me to hang with a friend in the Bay and Bloor area of downtown. She lives in one of the older towers tucked in between Bay and Yonge Streets.
It had been many years since I visited the neighbourhood and as I drove in (slowly) on Bloor Street, Toronto looked familiar to me until I came close to Yonge. Then strange new buildings greeted me and I almost lost my bearings.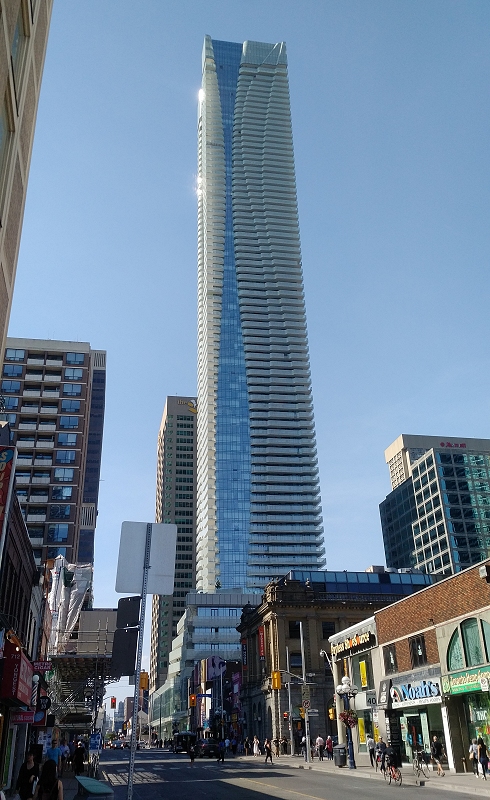 Once I had hidden my car in underground parking, we went for a walk – not very far as there was a heat advisory in place – and I was struck by how much had changed. As you can see in the image below, which is Bloor and Yonge looking south, there's a new building and burgeoning hole. There's a hunk of brick building that they are somehow preserving for the new development.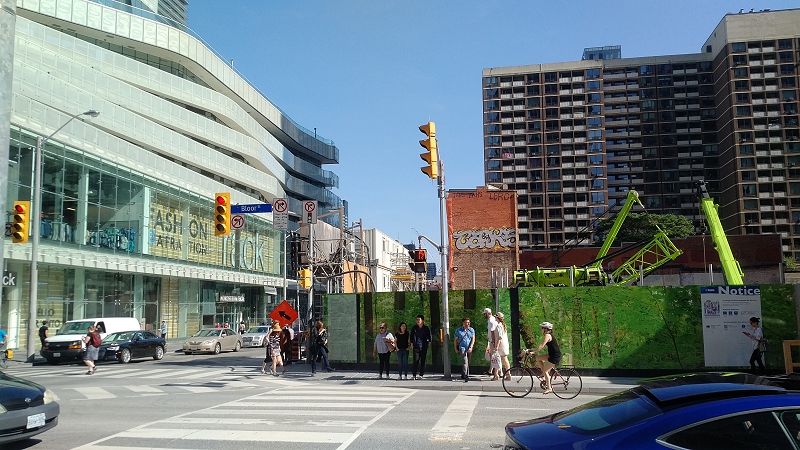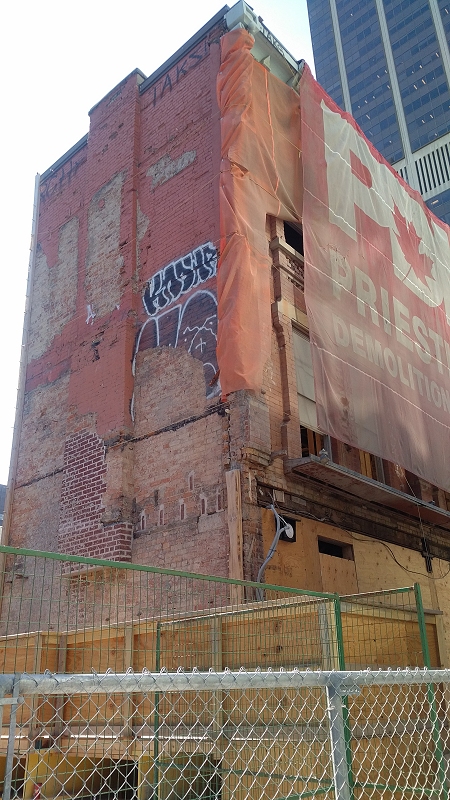 One day I'll have to come back and figure out what they did with this!
But I did find something I remembered from the 1980s. The Brass Rail. Obviously the economics of alcohol and naked women have remained persistent over the past 30 years.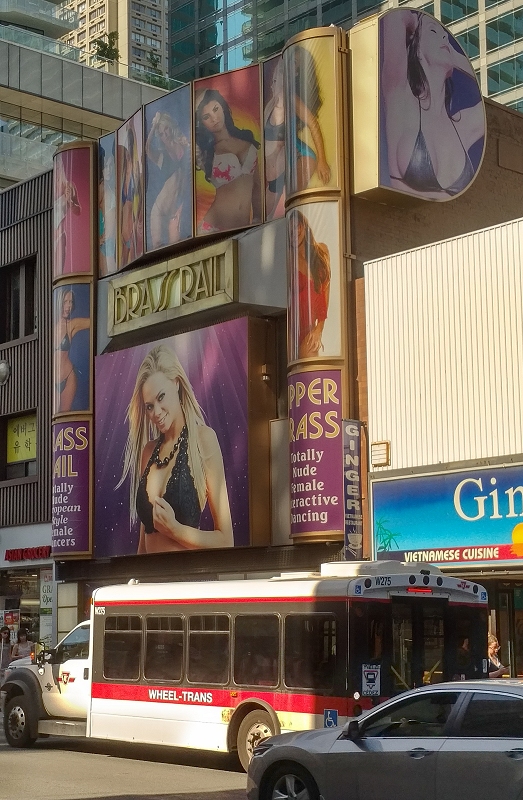 We were hungry and I felt like Italian so we wandered into the Yorkville area, which was transformed by the Toronto Jazz Festival. It had also been significantly transformed by the years passing. There had been a consistent architectural style to Yorkville – i.e. converted brick residences to retail and office space. The style had been chopped up as people had removed or altered the buildings to be replaced with modern rectangular boxes. Sadly, it had been spoiled for me.
But, we found the Vaticano Restaurant. No sign of The Pope, mind you. But the home-made pasta was terrific. It's a below street level place with lots of retro art and artifacts for you to look at.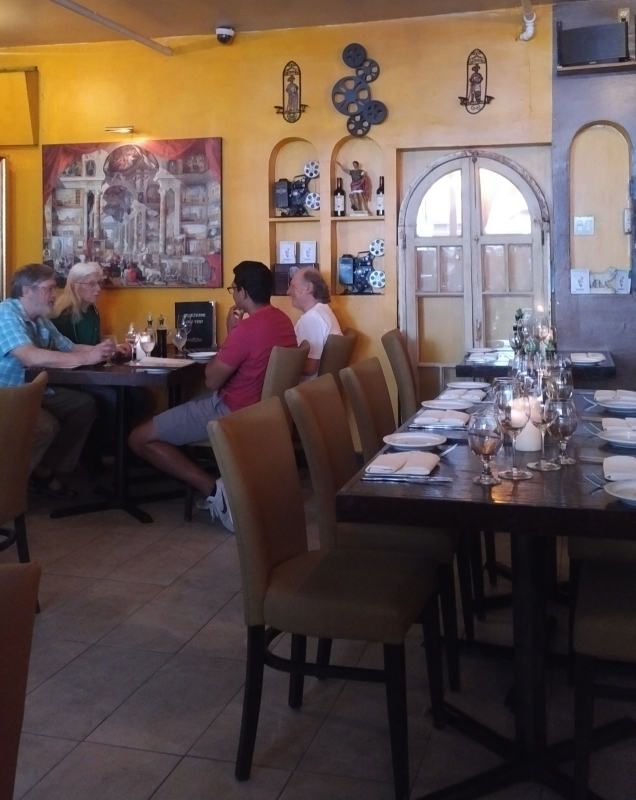 The regular pasta dishes are quite filling so, unless you are really hungry, don't order too much else!
I conclude that you can eat well in the Bay and Bloor area, but if you haven't visited recently, brace for change.